Affordable Driving Lesson Prices
The best thing about us is that our driving lessons prices are very competitive and professionally organized. We ensure that you always get full driving lesson what you paid for. We are an ethical and well-known driving school.
About Our Driving School and Driving Instructors
Best Driving School in Melbourne
We are one of the oldest and finest driving school in Melbourne. We have been teaching driving lessons in Melbourne over sixteen years. Providing excellent, structured and cost-effective driving lessons for you. Over thousands of students pass their drive test with us first attempt.
Best Driving Instructors In Melbourne
If you are looking for driving lessons greater Melbourne any suburbs, we have got highly qualified and experienced driving instructors for you. We provide driving lessons for beginners, intermediate or expert drivers. We always help you to choose the right driving lessons and instructors for you.
Meet Our Driving Instructors team
Qualified, patient, reliable, kind, ethical and professional driving instructors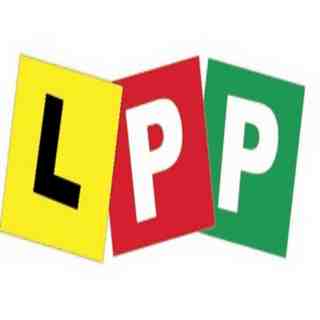 Zack
Taylors Lakes VIC 3038
VicRoads testing centers he covers these are as below:
VicRoads – Broadmeadows   VicRoads – Deer Park
VicRoads – Carlton  VicRoads – Sunbury  VicRoads – Melton
He provides driving lessons in these areas and surrounding suburbs:
Sunshine – Albion – St Albans – Albanvale – Derrimut – Hillside
Kings Park  – Sydenham – Taylors Lakes – Keilor – Deer Park
Burnside – Burnside Heights – Brookfield – Kurunjang – Melton
Taylors Hill – Hillside – Caroline Springs – Rockbank – Attwood
Broadmeadows – Carlton – Sunbury – Melton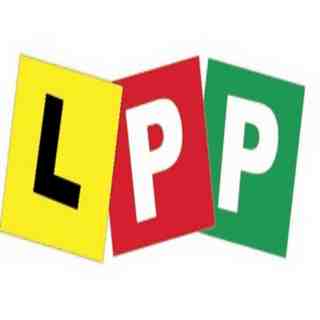 VicRoads testing centers she covers these are as below:
VicRoads – Werribee  VicRoads – Deer Park
VicRoads – Carlton  VicRoads – Melton
She provides driving lessons in these areas and surrounding suburbs:
Altona – Altona Meadows – Laverton – Newport – Spotswood
Seabrook – Seaholme – Kingsville – Williamstown – Braybrook
Footscray – Kingsville – Maidstone – Maribyrnong – Seddon
Yarraville – Tottenham – Hoppers Crossing – Tarneit – Werribee
Point Cook – Sanctuary Lakes –  Williams Landing – Wyndham Vale

VicRoads testing centers she covers these are as below:
VicRoads – Broadmeadows   VicRoads – Deer Park
VicRoads – Carlton  VicRoads – Sunbury  VicRoads – Melton
She provides driving lessons in these areas and surrounding suburbs:
Burnside – Essendon – Caroline Springs – Glenbervie
Aberfeldie – Airport West – Ascot Vale – Avondale Heights
Moonee Ponds – Niddrie – Strathmore – Travancore – – Kings Park
St Albans  – Sunshine – Keilor Downs – Derrimut – Hillside – Kealba
Campbellfield – Coolaroo – Craigieburn – Gladstone Park – Greenvale

VicRoads testing centers she covers these are as below:
VicRoads – Werribee  VicRoads – Deer Park
VicRoads – Carlton  VicRoads – Melton
She provides driving lessons in these areas and surrounding suburbs:
Carlton – Docklands – Flemington – Kensington – Melbourne
North Melbourne – Coburg – Maribyrnong – Ascot Vale – Newport
Moonee Ponds – Niddrie – Strathmore – Travancore – Kings Park
Yarraville – Tottenham – Hoppers Crossing – Tarneit – Werribee
Melton – Fitzroy –  Essendon – Parkville – East Melbourne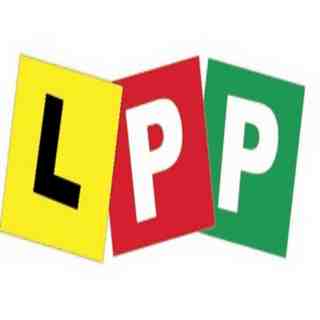 VicRoads testing centers he covers these are as below:
VicRoads – Bundoora   VicRoads – Broadmeadows
VicRoads – Carlton VicRoads – Deer Park
He provides driving lessons in these areas and surrounding suburbs:
Preston – Reservoir – Coburg – Kingsbury – Northcote
Thornbury  – Campbellfield – Roxburgh Park – Brunswick – Fawkner
Eltham – Plenty – Epping  – Lalor – Mernda – Mill Park – Wollert
Bellfield – Briar Hill – Bundoora – Eaglemont – Greensborough
Green Hills – Heidelberg – Ivanhoe – Lower Plenty – Macleod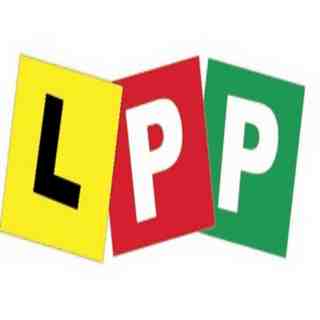 VicRoads testing centers she covers these are as below:
VicRoads – Bundoora VicRoads – Broadmeadows
VicRoads – Carlton  VicRoads – Burwood East
She provides driving lessons in these areas and surrounding suburbs:
 Plenty – Research – Wattle Glen – Doreen – Eltham – Lalor – Mill Park
South Morang – Thomastown – Coburg – Kingsbury – Northcote
Preston – Reservoir – Thornbury – Bundoora – Montmorency – Rosanna
Banyule – St Helena – Viewbank – Watsonia – Yallambie – Bulleen
Doncaster – Templestowe –  Surrey Hills – Box Hill – Burwood East

VicRoads testing centers she covers these are as below:
VicRoads – Burwood East   VicRoads – Mooroolbark
VicRoads – Carlton  VicRoads – Bundoora
She provides driving lessons in these areas and surrounding suburbs:
Blackburn – Box Hill  – Burwood – Forest Hill – Heatherdale
Mont Albert  – Mitcham – Surrey Hills – Vermont – Belgrave
Chirnside Park – Kilsyth – Kallista – Lilydale – Mooroolbark
Ferntree Gully – Wantirna – Bayswater – Boronia – Knoxfield
Fairfield – Kew – Hawthorn – Camberwell – Canterbury – Surrey Hills

Garrick
Templestowe VIC 3106
VicRoads testing centers she covers these are as below:
VicRoads – Carlton VicRoads – Bundoora
VicRoads – Burwood East VicRoads – Mooroolbark
She provides driving lessons in these areas and surrounding suburbs:
Ivanhoe – Lower Plenty – Rosanna – Watsonia – Yallambie – Kew
Carlton – Collingwood – Fairfield – Fitzroy – Princes Hill – Richmond
Abbotsford – Alphington – Burnley – Melbourne CBD – North Melbourne
Parkville – South Yarra – Southbank – West Melbourne – St Kilda
Box Hill – Burwood – Scoresby – Bayswater – Boronia – Knoxfield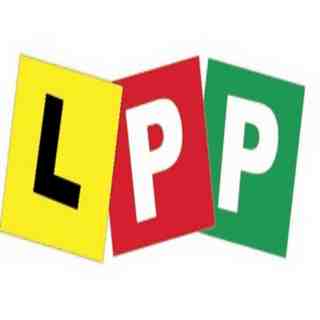 VicRoads testing centers he covers these are as below:
VicRoads – Burwood East   VicRoads – Mooroolbark
VicRoads – Bundoora  VicRoads – Carlton
He provides driving lessons in these areas and surrounding suburbs:
Blackburn – Box Hil – Burwood East – Forest Hill – Mont Albert
Mitcham – Surrey Hills – Vermont – Belgrave – Chirnside Park – Kilsyth
Lilydale – Montrose – Mooroolbark – Ashwood – Brandon Park
Chadstone – Clayton – Glen Waverley – Boronia – Ferntree Gully
Fairfield – Balwyn – Camberwell – Glen Iris – Kew – Hawthorn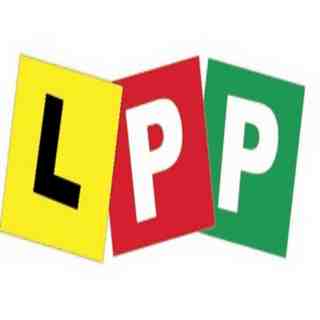 Nasim
Mount Waverley VIC 3149
VicRoads testing centers she covers these are as below:
VicRoads – Mooroolbark  VicRoads – Dandenong
VicRoads – Mooroolbark VicRoads – Bundoora
She provides driving lessons in these areas and surrounding suburbs:
Ferntree Gully – The Basin – Scoresby – Wantirna – Doncaster East
Bayswater North – Croydon North – Kilsyth – Ringwood – Vermont
Vermont South – Belgrave – Kilsyth – Kallista – Lilydale – Ashwood
Wheelers Hill – Monash University – Mount Waverley – Mulgrave
Clayton – Mulgrave – Notting Hill – Glen Waverley – Malvern East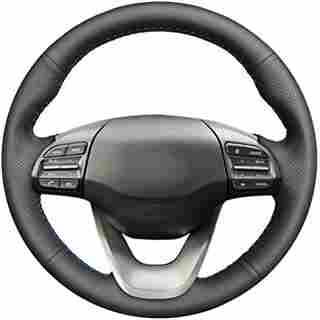 VicRoads testing centers she covers these are as below:
VicRoads – Carlton   VicRoads – Heatherton
VicRoads – Burwood East  VicRoads – Dandenong
She provides driving lessons in these areas and surrounding suburbs:
 Armadale  – Darling – Kooyong – Malvern  – Prahran – Toorak
Windsor – Albert Park – Balaclava – Elwood – Middle Park
Port Melbourne – Ripponlea – St Kilda – South Melbourne – Brighton
Abbotsford – Alphington – Burnley – Clifton Hill – Collingwood
Fairfield – Fitzroy – Princes Hill – Richmond – Southbank – Carlton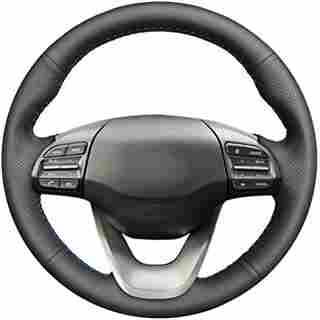 VicRoads testing centers she covers these are as below:
VicRoads – Heatherton VicRoads – Dandenong
VicRoads – Carlton VicRoads – Frankston
She provides driving lessons in these areas and surrounding suburbs:
Bentleigh – Bentleigh – Caulfield – Carnegie – Elsternwick
Gardenvale – Glen Huntly – McKinnon – Murrumbeena – Ormond
 Aspendale – Aspendale Gardens – Bonbeach – Braeside – Carrum
Chelsea – Chelsea Heights – Cheltenham East – Clarinda – Clayton
Dingley – Edithvale – Heatherton – Menton – Moorabbin – Mordialloc –
VicRoads testing centers he covers these are as below:
VicRoads – Heatherton   VicRoads – Dandenong
VicRoads – Frankston  VicRoads – Burwood East
He provides driving lessons in these areas and surrounding suburbs:
 Aspendale – Aspendale Gardens – Bonbeach – Braeside – Carrum
Chelsea – Chelsea Heights – Cheltenham – Clarinda – Clayton South
Dingley Village – Dingley – Edithvale – Heatherton – Mentone
Mentone East – Moorabbin – Moorabbin East – Mordialloc
Parkdale – Patterson Lakes – Patterson Gardens – Waterways – Westall

VicRoads testing centers she covers these are as below:
VicRoads – Dandenong  VicRoads – Heatherton
VicRoads – Frankston VicRoads – Pakenham
She provides driving lessons in these areas and surrounding suburbs:
Dandenong – Dandenong North – Keysborough – Lyndhurst – Parkmore
Noble Park – Noble Park North – Springvale – Yarraman – Mulgrave
Aspendale – Bonbeach – Braeside – Carrum – Chelsea – Cheltenham
Clarinda – Clayton – Dingley – Edithvale – Heatherton – Mentone
Oakleigh – Mordialloc – Wheelers Hill – Waterways – Waverley Gardens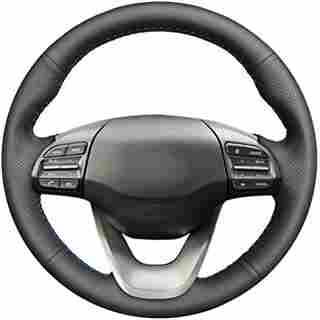 VicRoads testing centers he covers these are as below:
VicRoads – Pakenham  VicRoads – Dandenong
VicRoads – Frankston  VicRoads – Burwood East
He provides driving lessons in these areas and surrounding suburbs:
 Berwick – Clyde – Clyde North – Cranbourne – Cranbourne North
Doveton – Devon Meadows – Endeavour Hills – Eumemmerring
Fiveways – Hallam  – Hampton Park – Harkaway  – Lynbrook
Lysterfield South – Merinda Park – Narre Warren – Narre Warren South
Beaconsfield – Cardinia -Lakeside – Officer – Pakenham  – Dandenong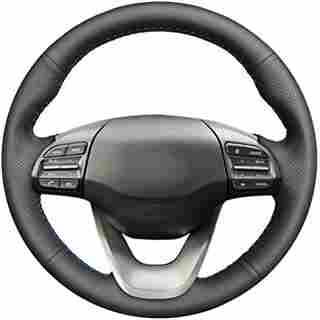 VicRoads testing centers she covers these are as below:
VicRoads – Carlton  VicRoads – Heatherton
VicRoads – Dandenong VicRoads – Burwood East
She provides driving lessons in these areas and surrounding suburbs:
Carlton – Carlton – Docklands – East Melbourne – Flemington
Kensington – Melbourne – Melbourne CBD – North Melbourne – Parkville
South Yarra – Southbank – West Melbourne – Port Melbourne – St Kilda
South Melbourne  – Abbotsford – Alphington – Burnley – Collingwood
Fitzroy – Richmond – Armadale – Malvern – Prahran – Toorak – Windsor
Office: Mon-Sun (8am-8pm)
Lessons: Mon-Sun (7am-9pm)